White Wines
San Andres CHARDONNAY Medium – Chile 13.5%,Delicious Pineapple & Honey with Citrus Fruit. Best with Poultry, Fish & Green Salads
Barefoot SAUVIGNON BLANC, Medium Dry - Californian 12%,Juicy Melon & Pear with a Zesty twist, good with Seafood, Salads & Pasta.
Cavatina Pinot Grigio, Dry - Italian, 12%,From the Triveneto region of Italy this crisp Dry Pinot is ideal with Pasta Dishes & White Meats
Piere Brevin MUSCADET Medium - French 11.5%,>Classic crisp and dry balance with smooth tartiness. Perfect with fish & seafood.
Waipapa Bay, Marlborough Estate, SAUVIGNON BLANC - NZ 12.5%,>Well balanced, crisp, Citric aromas of Gooseberry, Grapefruit and Passion fruit
Les Joyaux CHABLIS 1er Cru, 2015, Dry - French 12.5%,>A classic rich lemon depth with fruit undertones and a soft long finish
Pierre Brevin SANCERRE, Medium Dry - French 12.5%,>Loire Valley, this smooth velvety wine compliments seafood, poultry & cheese
Rose Wines
Barefoot MOSCATO, Slightly Sparkling - Californian, 10%A Vibrant wine with hints of Nectarine & Raspberries, great with summer Barbecues.
Cavatina PINOT GRIGIO BLUSH, Med Dry – Italian 12%This Delle Venezie from Triveneto is an ideal accompaniment to Pasta & Salad dishes
Makulu PINOTAGE, Rose - South Africa, 12.5%a gently pressed red Pinotage grape with soft hints of Strawberry
Red Wines
Southway SHIRAZ/Sangrantino, Smooth – Australian, 14%With a chocolaty aroma this wine offers itself for Red Meat Dishes & Ripe Cheeses
San Andres MERLOT, Soft & Fruity - Chilean, 13%This well balanced Red with hints of Chocolate & Cherry, compliments Lamb & Cheese
Los Picos Cabernet Sauvignon - Soft & Ripe – Chilean 12.5%Fruity Blackcurrant flavours & a hint of Mellow Spice. Great with meaty Casseroles & Lamb
Campo Dorado Rioja - Full Bodied – Spanish 13.5%With Intense Smoky Dark Fruit flavours and an Oak finish, this Crianza partners Red meats & Game perfectly
Ricossa Barolo - Intense Full & Robust – Italian DOCG 14%Produced with Nebbiolo Grapes and aged for at least 3 years (2 in oak barrels), this exceptional wine has garnet hues and an austere but velvety body. At room temperature, Barolo accompanies any good meal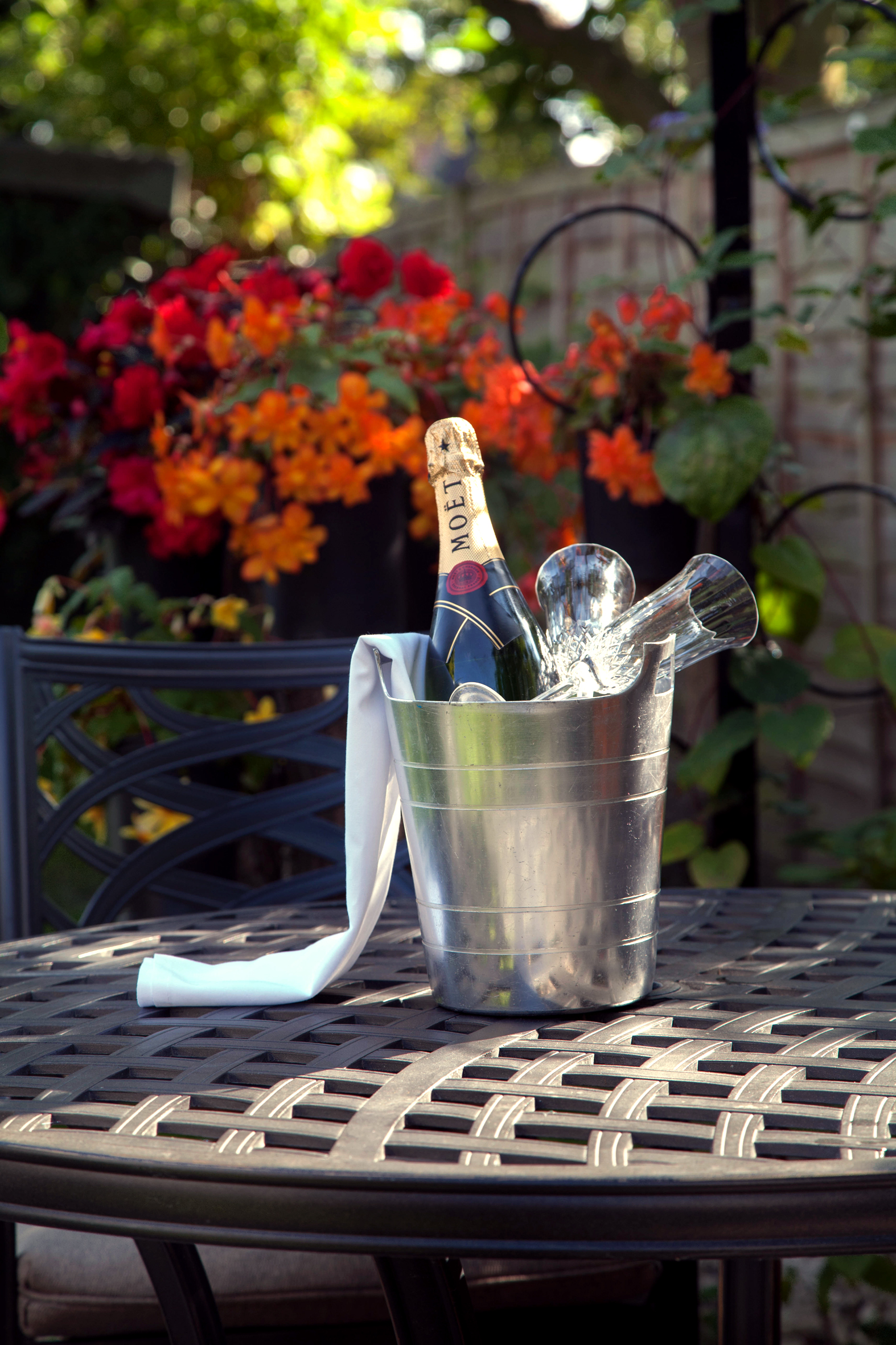 Sparkling Wines
Prosecco Vino Spumante - Extra Dry – Italian 10.5%A Classic Sparkling wine for any occasion with Lemon flavour & fine Bubbles
'The House' Champagne - Dry – French 12.5%With enticing Biscuit & Brioche Aromas & Lively Sparkle, great for toasts
MOET & CHANDON Imperial Champagne Dry – French 12%Bright Fruity notes & white flowers compliment fine bubbles & maturity make this distinguished wine